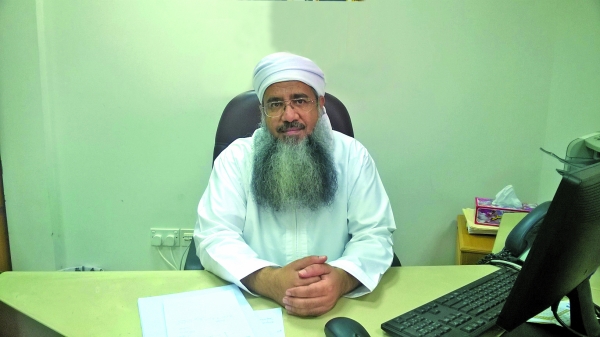 Hilal Al Rashdi, an adviser at the Ministry of Awqaf and Religious Affairs
Eid Al Fitr should not mark the end of good habits developed during Ramadan which made the fasting month a spiritually and physically rewarding experience, say experts.
"If you continue your good habits even after Ramadan, it shows that you have truly gained something from the Holy Month. If you do not continue them, it means that you did it only for the sake of Ramadan," said Hilal Al Rashdi, adviser at the Ministry of Awqaf and Religious Affairs.
Allah is not only the God of Ramadan, but he is the God of all the months, Al Rashdi told the Times of Oman.
Spirituality
The scholar believes that people should keep the spirituality alive and should not forget everything after Eid.
Some people consider Eid an occasion that would 'lift the burden from their shoulders' so that they can eat and drink again during the day, said Al Rashdi, noting that it was a 'wrong' attitude.
Eid is not a celebration of the end of Ramadan but is a celebration of being alive and having had the opportunity to fast and benefit from this special month, he added.
Religion of joy
Eid shows that Islam is also a religion of joy and happiness, said Al Rashdi, adding that it is an occasion when people should be thankful for God's blessing that enables them to buy new things and should appreciate them.
Medical experts also believe that people should not get out of the healthy habits that they acquired during Ramadan.
Medical benefits
Ramadan is all about 'following rules' so people should try to do so even after Ramadan, said Dr Ahmed Hamed Al Wahaibi, senior consultant in Family Medicine at the Ministry of Health.
This good habit can be a balanced and healthy diet that they followed in Ramadan, a healthy weight loss or quitting smoking, he noted, adding that Eid should not put an end to these habits.
Monika Seth, a nutritionist and weight loss consultant at Al Raffah Hospital, also says that people should not give up their good habits after Ramadan.
"For example, they can continue the weight loss plan and exercise regime even after the holy month and the healthy eating plan can be reviewed by a professional to make the required changes as per the individual's requirements," she noted.
To get in touch: elham@timesofoman.com