A person who engages in charity should be sincere in his intention towards Allah and ward off the desire to show off, say religious experts.
"Not all donations are accepted by God. It all depends on the sincerity of the person, which is called 'Ikhlas' in Arabic," said Hilal Al Rashdi, adviser at the Ministry of Awqaf and Religious Affairs.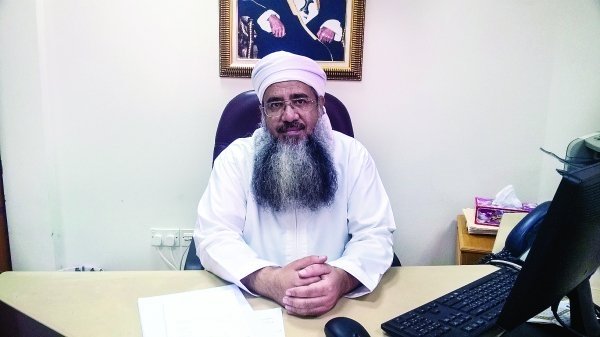 Hilal Al Rashdi, an adviser at the Ministry of Awqaf and Religious Affairs.
A sincere act of charity should not be mixed with a desire to show off, Al Rashdi told the Times of Oman.
Even in the story of Qabil and Habil (Cain and Abel), it is mentioned that each of them presented a sacrifice to God but it was accepted only from Habil, he said.
Al Rashdi added that having the opportunity to donate something is a blessing from Allah and the person who accepts the donation is actually doing a favour to the donor by accepting it.
"When you donate something to somebody, you are practically giving him something, but basically he is taking whatever Allah has decided for him that very day, that very moment, that very time and from that very person," he said.
It is said that during the time of the companions of the Prophet (PBUH), they were putting the charity in a nice and perfumed cloth before presenting it to the poor, said Al Rashdi.
"So you should donate with sincere intentions and should do it from the heart. If you do it in order to show off and show that you are superior to the poor, Allah will not accept it," he noted.
Farida Saif Al Jabri, a long-serving volunteer at the Islamic Information Centre of Sultan Qaboos Grand Mosque, also believes in the importance of sincere intentions.
In Islamic teachings, it is said that when you give with your right hand, your left hand should not know, she said.
However, there are certain things that you should do to promote good deeds and encourage others to do so, said Al Jabri.
"You cannot encourage others to do good things if you do everything in secrecy," she said, adding that if you encourage somebody to do something good, you will also be rewarded for that.
For instance, that is what people at Fareeq Al Istiqama Al Khairi, which distributes food among the poor are doing, she said, adding, "people there gather and go to public places and encourage others to help the needy ones."
"Some people are surprised when they realise that poor people exist in Oman. Of course, there are poor people in Oman," she added.
Al Jabri said that Islam has highlighted the importance of Sadaqah (charity) which helps protect the person and cure patients.
However, it should be done sincerely and just for the sake of God, she noted.
To get in touch:elham@timesofoman.com